Prayer Support continues to be available through Silent Unity
The Silent Unity prayer vigil, which has been ongoing since the early 1900s, continues to be staffed 24/7.
Call for prayer support: U.S. Calls:  6 a.m. to 11 p.m. (ET)1-816-969-2000
Submit a prayer request online to Silent Unity by clicking here. 
Beloved, whatever you ask in prayer, believe that you have received it and it will be yours. -Mark 11:24
Unity is a worldwide movement founded on the healing power of prayer. We believe that prayer is a tool to help us move through life in peace and with grace. Unity teaches a positive, affirmative approach to prayer based on simple but empowering spiritual truths. Unity of Lehigh Valley is committed to reaching out in prayer, comfort and support to our congregation and community. We would like to extend an invitation to join us in prayer — for cares and concerns, joys and celebrations, or any need. Praying with others is the foundation of the Prayer Chaplaincy program. Each Prayer Chaplain receives training in holding spiritual space, lovingly listening and maintaining strict confidentiality. Our Prayer Chaplains hold all prayer requests in prayerful consciousness for a week and the prayer requests are then forwarded to Silent Unity at Unity Village for thirty (30) days in the prayer chapel energy. 
Seeking a quiet place to pray?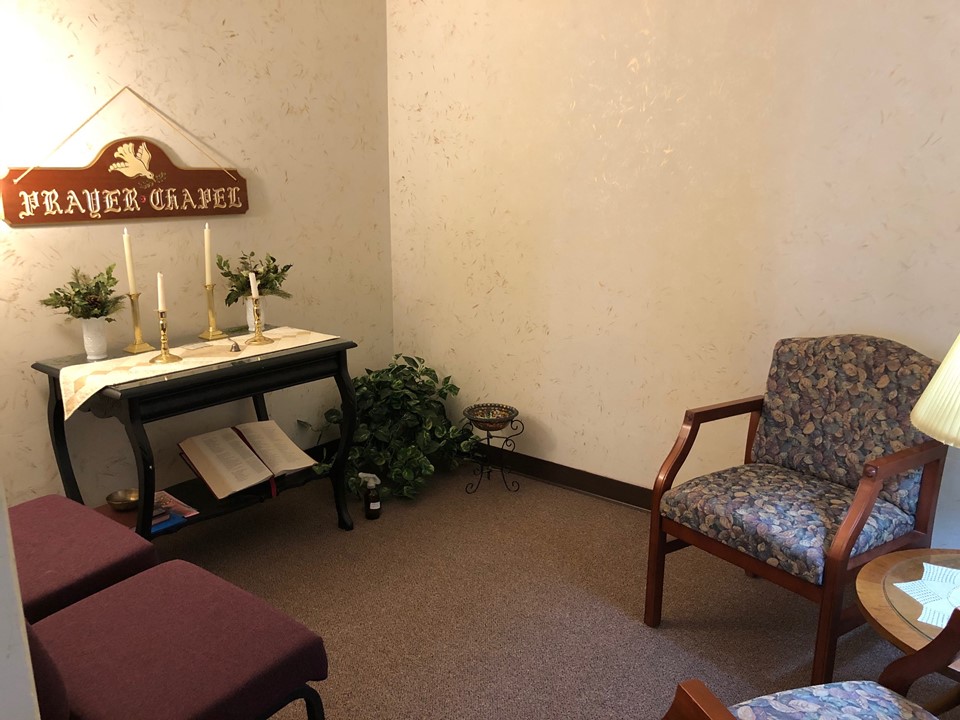 Prayer for Protection
by James Dillet Freeman
The light of God surrounds us
The love of God enfolds us
The power of God protect us
The presence of God watches over us
Wherever we are, God is
And all is well.
Click to Listen to When I Pray by Daniel Nahmod