Board of Trustees
The Board of Trustees guides the church spiritually and financially. While the work of the board often involves budgets, personnel and facilities, the board members also  sign a pledge to support the church through their tithes, prayers and commitment to apply Unity  principles to any situation.
President - Jennifer Hertwig
Vice President - Mark Eutermoser
Treasurer - Denise Summa
Secretary - Eva Burkhart
Trustee: Peggy Shannon
Trustee: Tom Eltringham
Staff
Music Director - Anthony Young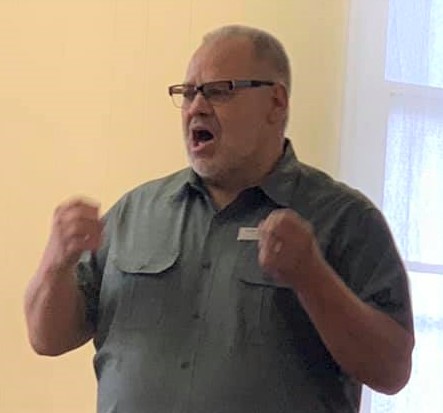 "I believe everyone has a gift that must be heard."
Anthony Young has served as Music Director for Unity of Lehigh Valley since 2014. He has also been a member of ULV since 2011. Anthony started training in piano at age 7, added brass at age 11, added voice at age 14, added instrumental and vocal arranging at age 16 and conducting at age 18. Anthony also started Bible and religious training at age 5. "Thanks Mom and Dad".
Anthony believes in creativity and using all resources.  Unity of Lehigh Valley is blessed to own a Yamaha Clavinova (large computerized keyboard that can record and play music). To provide music for ULV, Anthony has chosen to record each song on a track to keep the music consistent and accurate each time.  And it allows him to lead the music more by spirit than the notes on the printed page.
Anthony is a member of EmPower Music and Arts. a Unity supported community of new thought musicians and artists. He has attended their annual Positive Music Festival for several years.  Anthony always loves to be part of the festival choir.    https://www.empowerma.com/presskit/52057
Anthony recently studied with vocal coach Linda Laubach and is currently a member of the Lehigh Valley Chorale.
"Make a joyful noise …"  ~Ps. 100
Office Administrator: unitylv@rcn.com